Pastor Laura is 50% pregnant. Ok, no she isn't. How could anyone be 50% pregnant? You either are, or are not (and she's not, just so that's 1000% clear).

Did you know churches can be pregnant? God places a specific call within a church for a specific time and with purposes relevant to the place it is. We usually call this "vision." Vision doesn't just suddenly appear. Just like a baby doesn't suddenly appear. A baby is carefully woven together by God in its mother's womb for months and months.

I remember when Laura was pregnant with each of our four children. Along with pregnancy came feelings of excitement and curiosity. And at various points in the journey we'd get little clues - hearing a heartbeat, seeing ultrasounds, putting our hands on Laura's skin and feeling the baby's movement. Each clue only fed our anticipation more.

When Laura and I began serving as your pastors one year ago, we shared that one of the priorities for CPC in our first two years was discover our vision together - a fresh vision, given by God for CPC for the people, place and moment we are all called to. We are one year into that process and this past Sunday I shared a Fall Vision update. What I shared was not a 'birth' of anything yet, but more like listening to the heartbeat or seeing an ultrasound. I wanted to share that same information with you here so you can have some more time to ponder this with me.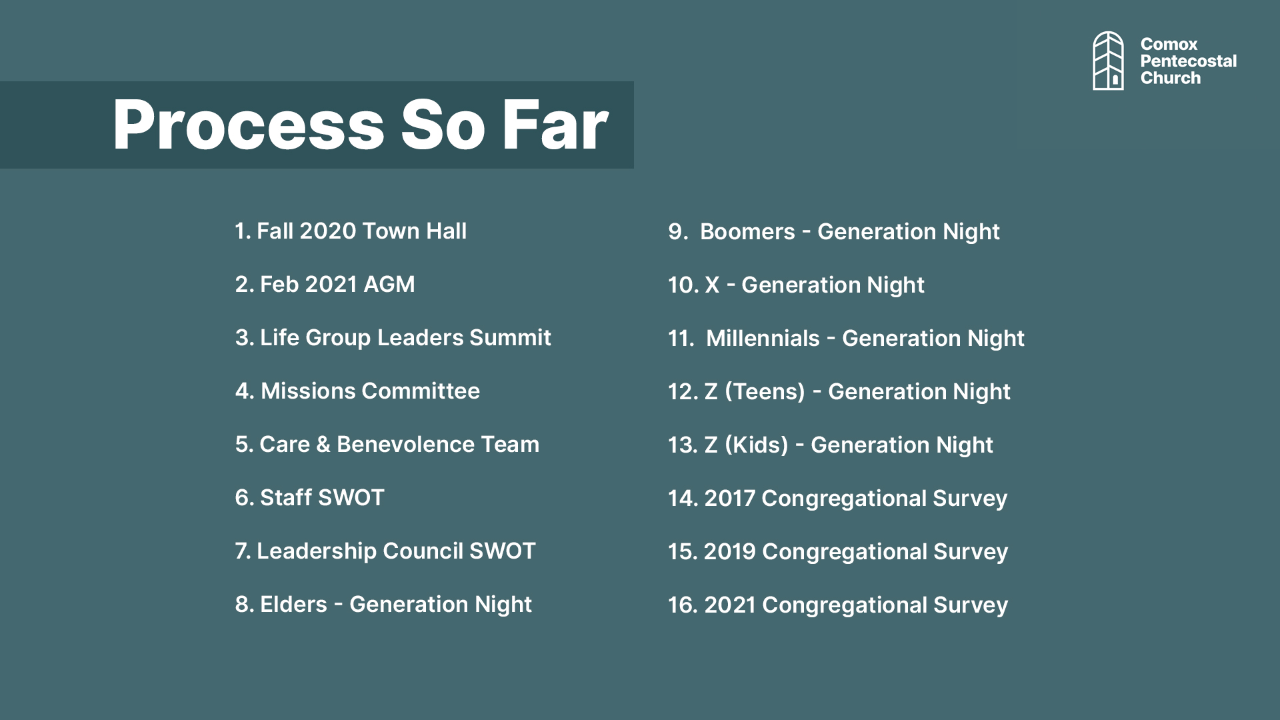 Laura and I spent days in prayer, dialogue and reviewing copious amounts of notes from these 13 meetings and the surveys. 8 observations rose to the surface that we wanted to share with you.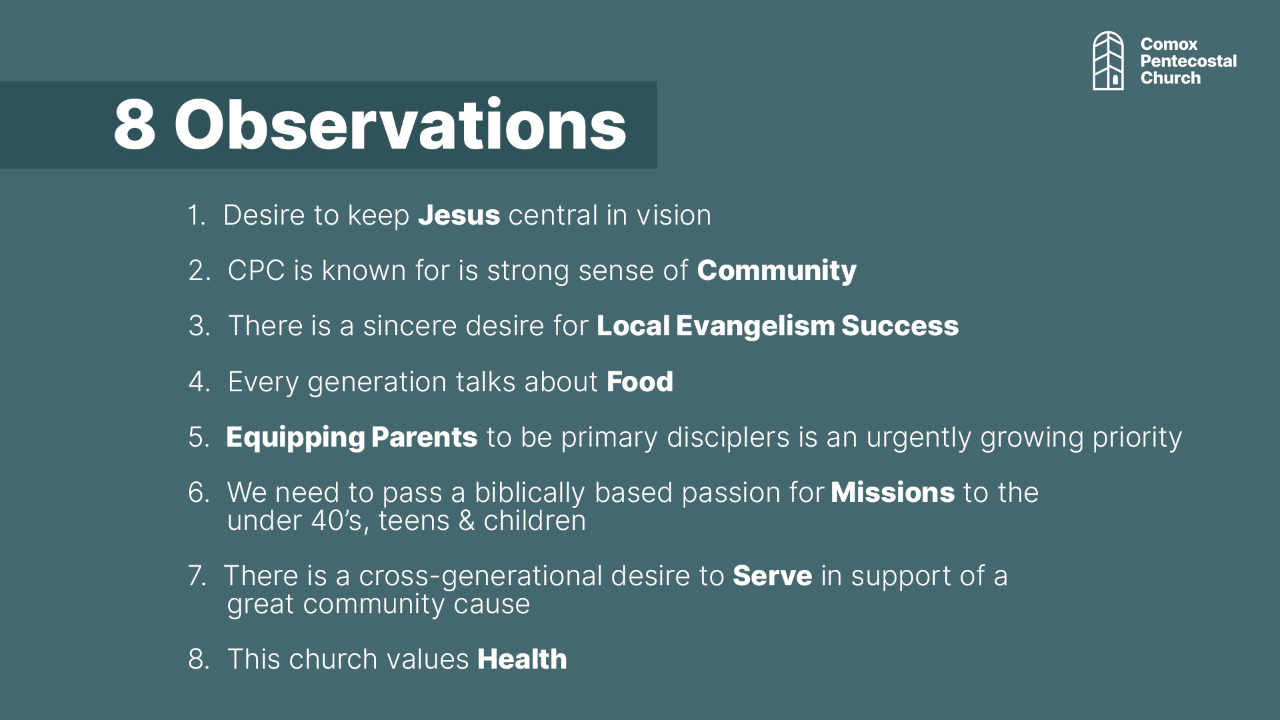 These are helpful clues that will help us discern God's call and vision for CPC. More work is to be done! There will be more conversations, town halls, an AGM and discussion groups. Then we will begin to synthesize and define values and clear vision language. It's an exciting process! This weekend our Leadership Council and Pastoral Staff will be meeting to review and discuss these 8. Would you pray for us?

If you have any thoughts or reflections that come to your mind as you consider these 8 observations, I'd be so glad to hear from you! [email protected]

CPC is pregnant!

Pastor Mike